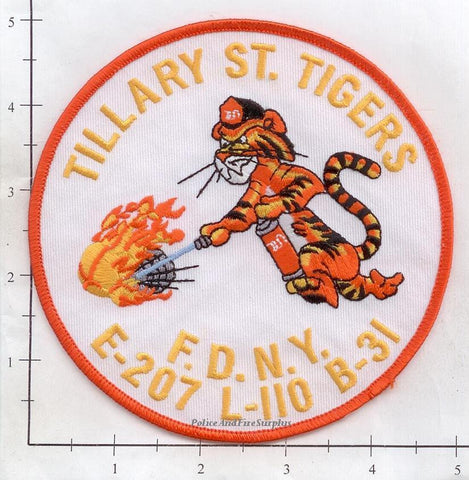 New York City Engine 207 Ladder 110 Battalion 31 Fire Dept Patch v19 Orange Border
Fort Greene, Brooklyn.
Fort Greene Cavalry / Tillary Tigers.
Same firehouse as Division 11.
Same firehouse as Satellite 6.
Previous home of the Super Pumper.
- High Quality.
- patch is in NEW condition for collection purposes only.
- NOT a badge and does not give the owner any authority.
---
We Also Recommend