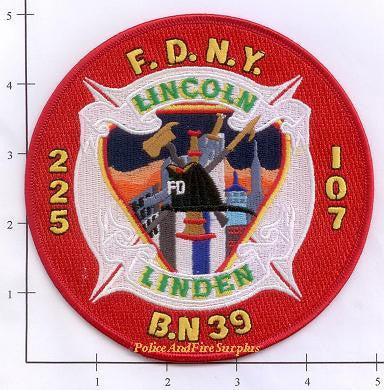 New York City Engine 225 Ladder 107 Battalion 39 Fire Dept Patch v2 Red
New Lots, Brooklyn.
Faithful & Fearless.
Located on the Corner of Lincoln Ave & Linden Blvd.
- High Quality.
- Fully Embroidered.
- patch is in NEW condition for collection purposes only.
- NOT a badge and does not give any authority.
---
We Also Recommend