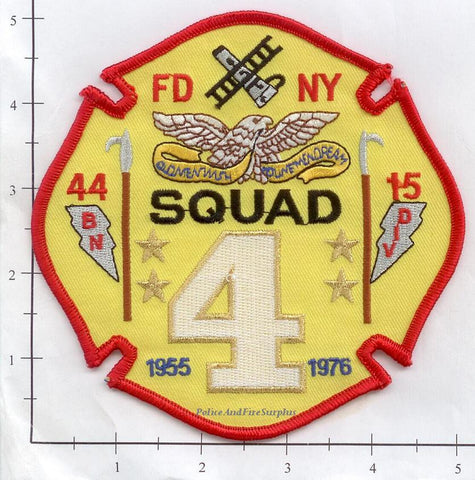 New York City Squad 4 Fire Patch v4
Brownsville, Brooklyn.
Old Men Wish, Young Men Dream.
Same firehouse as Engine 283.
Same firehouse as Division 15.
Responded in South Brooklyn.
Disbanded May 1, 1976.
- High Quality.
- patch is in NEW condition are for collection purposes only.
- NOT a badge and does not give the owner any authority.
---
We Also Recommend