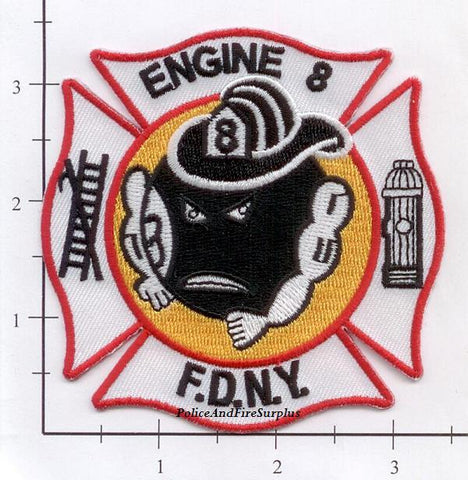 New York City Engine 8 Fire Patch v8 White Maltese
Midtown, Manhattan.Midtown Hi-Rise.Same firehouse as Ladder 2.Same firehouse as Battalion 8.
Engine 8 and Ladder 2 were organized Sept 11, 1865.Battalion 8 was organized on Jan 1, 1869.Combined into a new quarters on Sept 6, 1961.
- High Quality.
- patch is in NEW condition for collection purposes only.
- NOT a badge and does not give the owner any authority.
---
We Also Recommend