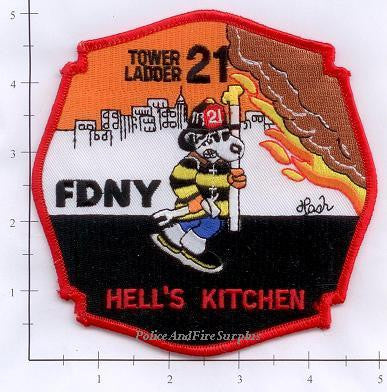 New York City Ladder 21 Fire Patch v5
Hell's Kitchen , Manhattan.

The Pride of Hell's Kitchen / 38th St Mutts.

Engine 34 was organized Oct 30, 1865.Ladder 21 was organized Jan 1 1890.
Combined in new firehouse on Sept 1 1937.
- 
High Quality.
- patch is in NEW condition for collection purposes only.
- NOT a badge and does not give the owner any authority.
---
We Also Recommend