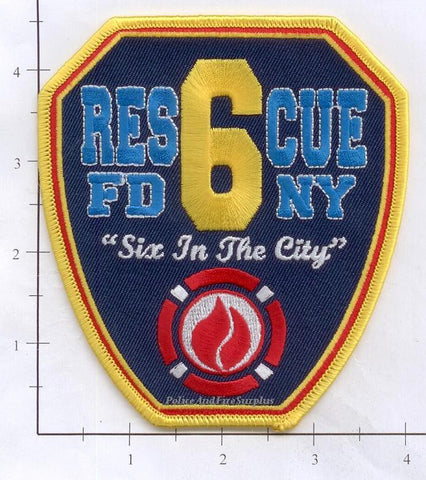 New York City Rescue 6 Patch v3
Manhattan, New York.Six In The City.
In service from Aug 3, 2004 until Nov 3, 2004, for the Democratic Convention.Was Located at Ladder 20's quarters.Now gets activated when need arises for a Rescue Unit to remain on the scene for long periods of time.  Such as train derailment and building collapse.
- High Quality.
- patch is in NEW condition
 for collection purposes only.
- NOT a badge and does not give the owner any authority.
---
We Also Recommend